Get Fit & Have fun!
Try a Yoga, Zumba, Kickboxing or Bootcamp class

Schedule a Club Tour
Stop in and schedule a fitness club tour today!

FREE Fitness Evaluation!
New members receive a complimentary fitness evaluation with a certified fitness professional.

3 Day Vip Trial Membership
Start your no-strings-attached 3 day free trial! Ask about our incentive offers!
Flab 2 Fab Season 10 is here!
Early registration for our 10th Season of our Flab to Fab contest and weight loss program is a few days away.
Don't miss the opportunity to get involved in a weight loss program that motivates and educates those who have struggled to lose weight and attain successful fitness goals.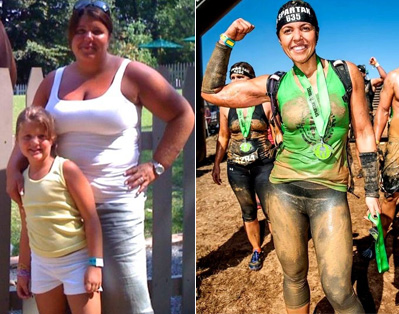 Check out our inspirational success story
See how our very own Antonella Bongiorno went through her very own 120lb life changing transformation.
Antonella trains with one of our personal trainers Ralph Barbato.  She joined our Tottenville location in February 2011 weighing in at 252 lbs.  Her message to us is..  (To those that believe it can't happen, that is untrue)
That's right!  Woohoo!   It is as good as it gets!  I've been going to this gym for as long as it has been in this location.  I do travel from Annadale and it's the best part of my long and stressful day.  I'm there almost daily by 6:30 a.m.  This place is chock full of cardio machines, free weights and weight machines of every kind,  classes, a health bar, accessories, an outstanding staff and very helpful instructors who are so accommodating in every respect, and this place is clean with a wall full of HD TVs.  It's a very calm and peaceful environment and I have made some really wonderful friends here.   If you have young children, there is someone to watch over them while you work out.  I am beyond that!
I have been going to this gym for years now. I really enjoy the group classes. I live all the way in Rosebank and come just for the classes. My favorite class is the Brazilian Butt. It is the best lower body workout. Clients that attend are all ages. The instructor is always helpful and positive. Variety of weights and cardio machines as well. It is always clean and staff is friendly.